Some of you already know about my spat with GM over "diversity mongering" at the world's formerly largest car company (and lately, the largest recipient of crony capitalist "help," courtesy of an epic mugging of taxpayers via the government to finance it).
Well, it's not just me that's getting poked by the PC Spear of Longinus.
And it's not just GM that's doing the side-stabbing, either.
BMW has signed onto something called Kein Geld Fur Rechts (my keyboard doesn't do umlauts) which translates as, No Money for the Right.
Meaning, anyone who disagrees with the orthodoxies of the political left.
Breitbart.com for instance. BMW (which manufactured lots of engines for the real rechts, once upon a time) has announced, along with other companies, including T-Mobile, that it will pull its ads – that is, das geld – from Breitbart.com because of the web site's failure to toe the politically correct lines.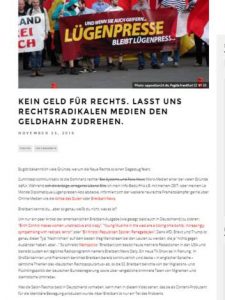 Among the outrages, Breitbart has published articles criticizing the policies of current German Reichskanzler (and former East German Stasi stooge) Angela Merkel; in particular, Merkel's flooding of the country with "refugees" from … everywhere. With the German people expected not merely to accept it (that part's not necessarily bad) but to underwrite it (which is). To pay more taxes to support these people, whom Merkel has invited but who leaves the tab for dinner – and more – to others.
It is like telling your neighbor your itinerant Uncle Louie and his six unemployed 30-something kids are coming to town for the next, oh, twenty to forty years… and they'll be staying with him.
Maybe you'll feel very good about having "helped." Probably not so much your neighbor.
Objecting to this sort of thing is regarded in some circles as the sine qua non of "racism," much as my article about GM's "color blind" fixation on the color black was regarded by GM as evidence of my own Ku Kluxer tendencies.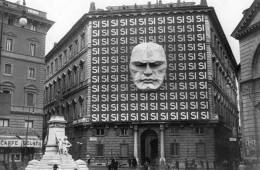 Notwithstanding my very out-of-the-robes Libertarianism. Which is a political-moral philosophy based entirely on the rejection of collective identity politics, that cares about skin color and genitalia as indices of individual worth about as much as Breitbart writer Milo Yiannapoulos is interested in bedding women. (He's "recht," but openly homosexual – which leaves the politically correct left without much to grab hold of. So they accuse him of being a crypto-Nazi.)
The left specializes in such ad hominem assaults. You are a bad person; a "racist." Possibly tetched in the head. Never mind the valid criticisms you've leveled, no matter how reasoned (and reasonable) they are and that they are not motivated by "hate" toward anyone.
In a way, though, this bullying of Breitbart (and yours truly) is good news, because it means our adversaries on the left are scraping the bottom of their intellectual barrel. They know, in the same way that an animal can sense its own coming death, that their ideas are terminal.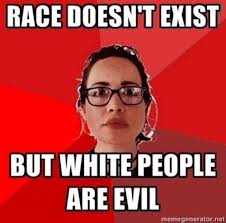 Therefore, they must resort to tactics such as attempting to shut people up rather than using facts and reason to prove them wrong. People – lots of them, anyhow – are getting sick of it. It's probably the main reason Donald is the president-elect. The old mantras don't have the power they once did. Donald tapped into this – and it's a rich vein. Powerful mojo there.
So now, in desperation, these redoubts of orthodoxy (ironic, given that once upon a time, corporations were regarded as bastions of everything the political left despised) are using the final weapon in their arsenal:
Das geld.  
Pull the ads.
That'll shut 'em up.
Or (in my case) pull the cars. It amounts to the same thing.
GM knows perfectly well that, just as a publication must have ads to survive, car writers must have access to the cars in order to write about them . . . in order to earn a living by writing about them. To deny access – as GM did to yours truly – is to fire a broadside at that writer; it is a deliberate attempt to stifle him.
And others. It's a form of Sicilian Message.
Spread the word.
In the past, this sort of thing was only used as a last resort against a writer who deserved it, because he wasn't a journalist but rather, some kind of hatchet man. A guy who deliberately lied in print, out of malice – or gratuitously slammed a car because the writer has an ax to grind with the company. (Consumer Reports was infamous for this sort of thing, reflexively scheissing all over anything that had a GM badge on it, just because it had a GM badge on it. Meanwhile, Toyota and Honda could never do wrong.)
But the point is that legitimate (that is, reasoned, fact-based) but unorthodox opinions and commentary may not have been liked by the High Muckety Mucks; but it didn't result in the sort of thing that GM did to me and that BMW, et al, are now doing to Breitbart.
And which will almost certainly soon be done to anyone who dares utter un-PC utterances, if some way isn't found to convey in terms that PC Corporations grok that this kind of thing won't fly.
The only way I know of is to – in effect – vote for Trump. To grab them by das geld. Stop buying their products – and let 'em know why. They assume you (and me) will let our lust for a new Corvette or a BMW M5 overlook where the money goes. But they are not the only ones making desirable cars – without the undesirable politics.
I've been defending VW – because VW tried to buck the orthodoxies, benefitting the people who buy the cars. Granted, their behavior once "caught" has been less-than-admirable. But they haven't turned 'round on automotive journalists like me and pulled press fleet bona fides to show how chastened they are.
Mercedes makes one helluva car, too.
If you have had it with control freak Clovers, Goo-guhl, diversity mongers and like contrarian, liberty-minded media, please consider supporting EPautos.
We depends on you to keep the wheels turning!
Our donate button is here.
 If you prefer not to use PayPal, our mailing address is:
EPautos
721 Hummingbird Lane SE
Copper Hill, VA 24079
EPautos stickers – new design, larger and magnetic! – are free to those who send in $10 or more to support the site.