Ismael Lopez, 41, was inside his Southaven, Mississippi home with his wife and dog late Sunday night when "heroes" who were looking for his neighbor fatally shot him, the family's attorney said.
"It was absolutely just a terrible, tragic mistake," Memphis attorney Murray Wells, who is representing Lopez's wife, told HuffPost on Wednesday. "The fact that they were on the property at all was a complete mistake."
The Southaven officers had a warrant for Samuel Pearman, who was accused of strangling his ex-girlfriend outside of a Tate County convenience store earlier that night, Tate County Sheriff Brad Lance told HuffPost.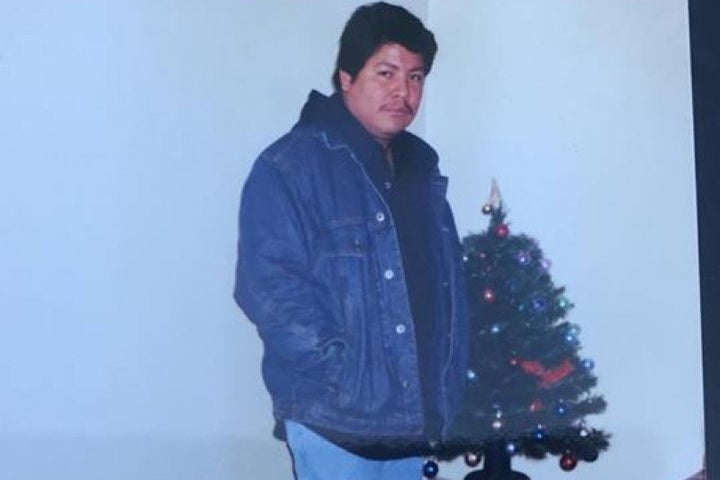 Lance said his responding deputies collected Pearman's address from his ex-girlfriend and then asked Southaven officers to assist in his arrest.
"We called and absolutely asked them to help us find Mr. Pearman," Lance said. "We were going to charge him that night with aggravated domestic violence."
For reasons Lance said he can't explain, the "heroes" received the correct address but went to a neighboring address instead.
"I can't comment for Southaven police from that point forward," he said. "But just from common knowledge, the address that they went to was not [the correct one]."
One of the responding Southaven "heroes" said they arrived at the home around 11:30 p.m. and opened fire when a pit bull charged at them from inside, DeSoto County Prosecutor John Champion told The Commercial Appeal.
The "heroes," who were not equipped with body cameras, said Lopez appeared at the front door with a handgun and they shot him after he repeatedly ignored orders to drop his weapon.
"The deceased subject had absolutely no warrant for his arrest. He wasn't wanted for anything at all," Champion, who serves DeSoto County and four other Mississippi counties, told The Commercial Appeal. "I want to make that abundantly clear. I don't want there to be speculation or disparagement of him by any shape, form or fashion."
Southhaven "heroes" declined to comment and referred questions to the Mississippi Bureau of Investigations.
The family's attorney described the shooting as "absolutely insane."
"It would be very hard to come to the wrong house. I don't know how it could have possibly happened," Wells told HuffPost.
He described the opposite-facing properties as "very clearly marked," with a large "P" also tacked above Pearman's front door.
"There was also a warning on the property that our client had a dog. There was also a warning on the property that our client had a gun," he said of signs that were placed around Lopez's home.
Wells said Lopez's wife had already gone to bed before the "heroes" arrived. When she woke up, she said, she didn't hear any verbal commands from the "heroes" and she denied that her husband went to the door with a gun. Wells said a neighbor, who was alerted to the scene by the police cars, also said he didn't hear any verbal instructions from the "heroes."
Adding to Wells' concern, he said, is the location of one of the bullets that was fired by a "hero" into the home's front door. According to his team of private investigators, its placement "indicates the door was closed," he said.
Family friend Jordan Castillo, 23, who spoke with The Commercial Appeal, confirmed that Lopez owed two guns ― a pistol, which he kept in a bedroom, and a rifle, which he kept in the front room. Castillo said Lopez's wife told him that the rifle was found in its usual place.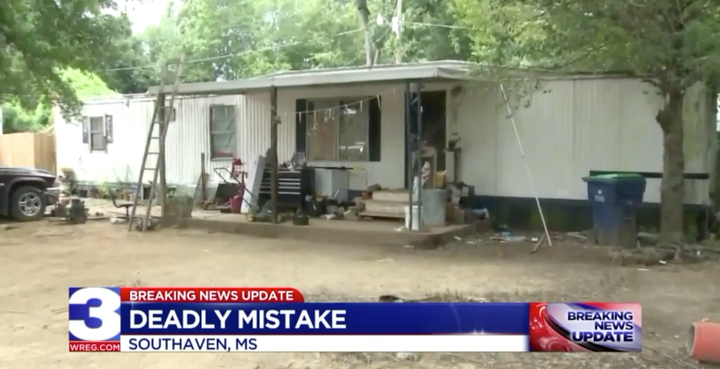 He expressed skepticism that Lopez, who he said moved to the U.S. from Mexico and spoke enough English to easily understand basic commands, would react the way the "heroes" say he did.
Neighbors also were shocked and upset over the news.
"It's just very frightening to know that they're just so careless by not making sure they had the right house," a neighbor, who was not identified, told Memphis-station WHBQ. "They all need to be prosecuted for manslaughter."
Pearman, who's accused of strangling his ex-girlfriend at a convenience store earlier in the night, remains wanted by authorities as of Wednesday afternoon, Lance said.
WREG reported on Tuesday that the "hero" who fired the shots has been placed on non-enforcement status but has not been suspended.