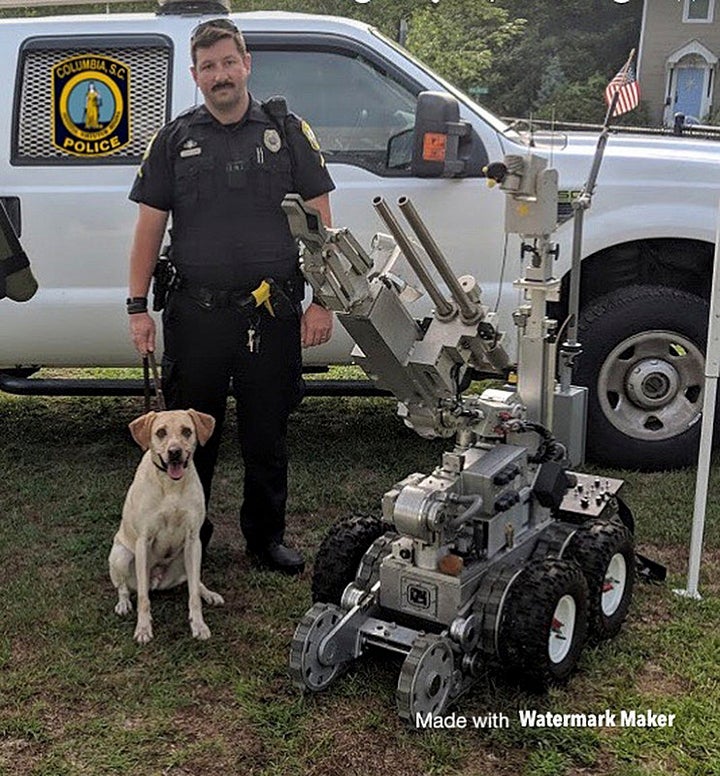 On July 26, Hurt left Turbo in a police vehicle from around 7:30 a.m. to 3:30 p.m. while he attended an active-shooter training at a local high school.
Holbrook said at the news conference Hurt had parked the car in the shade and left the vehicle's air conditioning on.
But for unclear reasons, he deactivated the vehicle's heat alarm, which sets off a siren and horn if the inside temperature gets too hot. And while he asked someone else to visually check on Turbo around 11:30, he didn't come back to the vehicle to give the dog a bathroom break.
When Hurt returned to the vehicle at around 3:30, Turbo was foaming at the mouth and clearly in distress. Though he brought Turbo to a vet, it was too late, and the dog ultimately had to be euthanized for organ failure as a result of the heat.
. . .
Our donate button is here. 
 If you prefer not to use PayPal, our mailing address is:
EPautos
721 Hummingbird Lane SE
Copper Hill, VA 24079
PS: EPautos magnets are free to those who send in $20 or more. My latest eBook is also available for your favorite price – free! Click here. If you find it useful, consider contributing a couple of bucks!